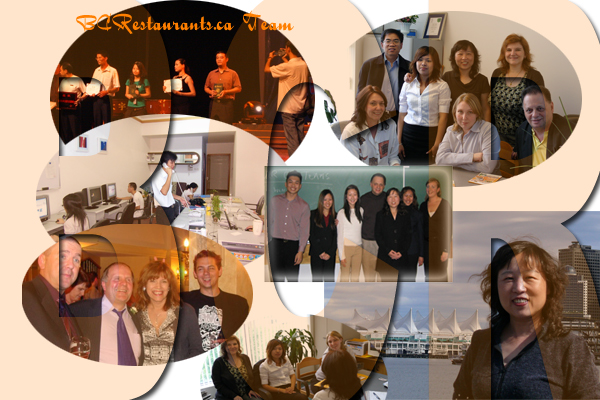 Founded in 2003, BCRestaurants.ca has become the largest online restaurant directory with the most powerful restaurant search engine in BC. We host nearly 7000 B.C. restaurants, searchable by name, cuisine, city, or postal code.

Since 2003, we have been ranked #1 by all of the popular search engines including Yahoo, Google, MSN, and now Bing. There are more than 5 million people to use our website for eating out or ordering food online every year.

BCRestaurants.ca invites you to:
In addition, BCRestaurants.ca Partners enjoy many business-to-business benefits:
Supplier Partners offer Goods & Services available for purchase with the online shopping cart
Restaurant Partners offer Business & Franchise opportunities, as well as equipment for sale
Advertising Partners & Media Sponsors take advantage of online banners and print promotions
Industry Associates post links to important news and events
Buy & Sell Ads provide a target Marketplace of BCRestaurant.ca Partners and Consumers
At BCRestaurants.ca, we work hard to ensure you find what you need. It is our sincere hope that you enjoy your experience.
Your success is our success!